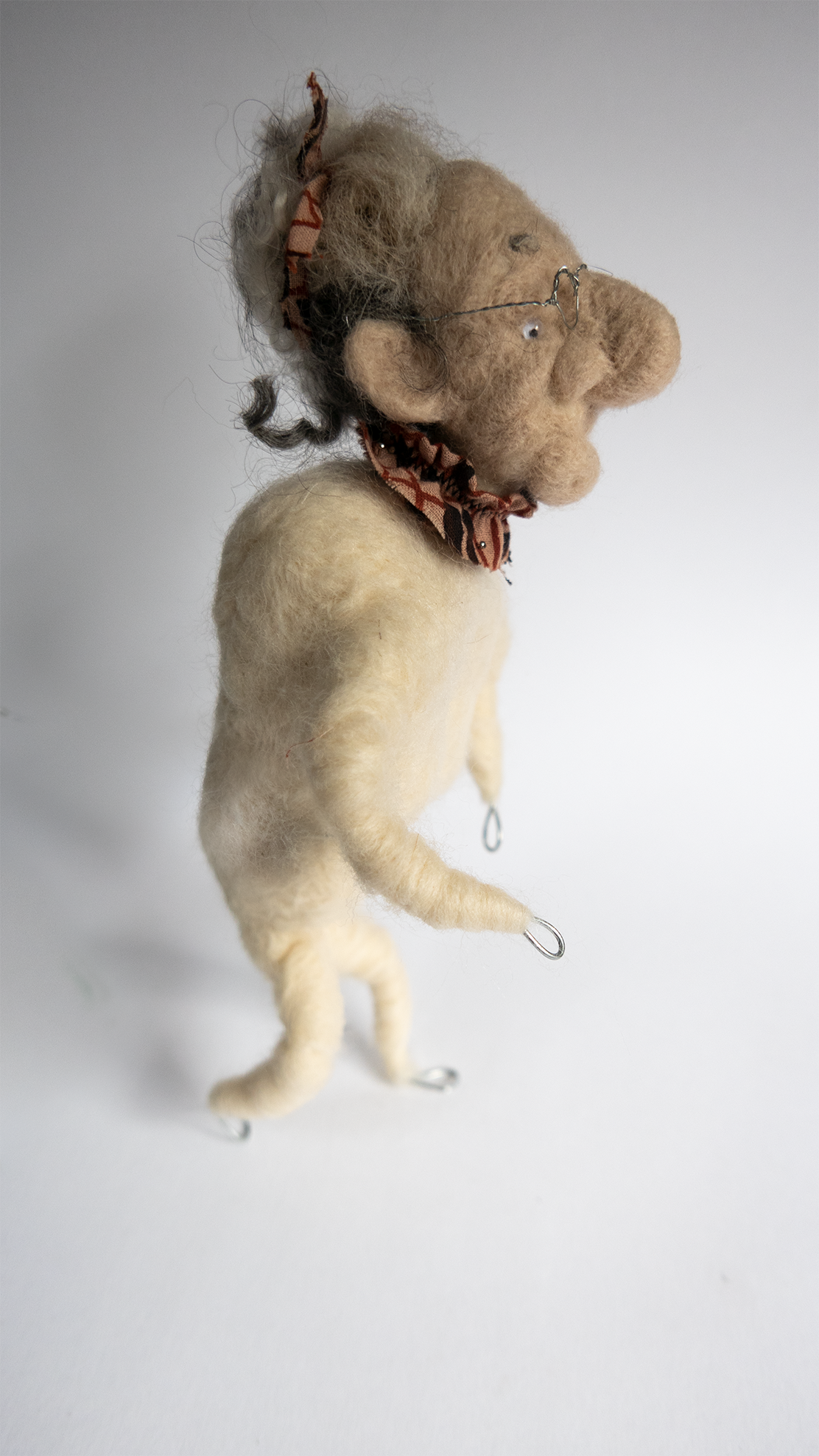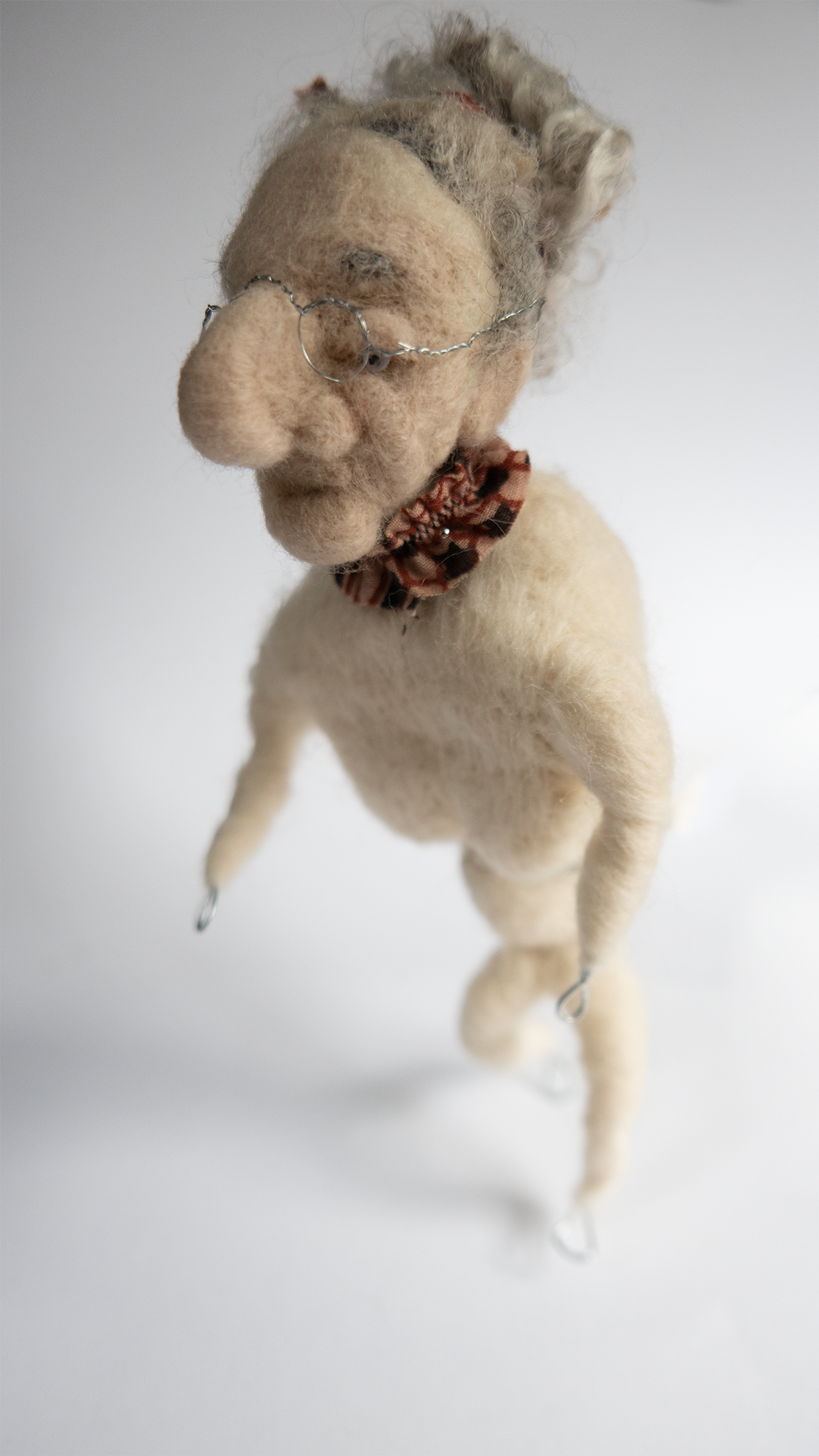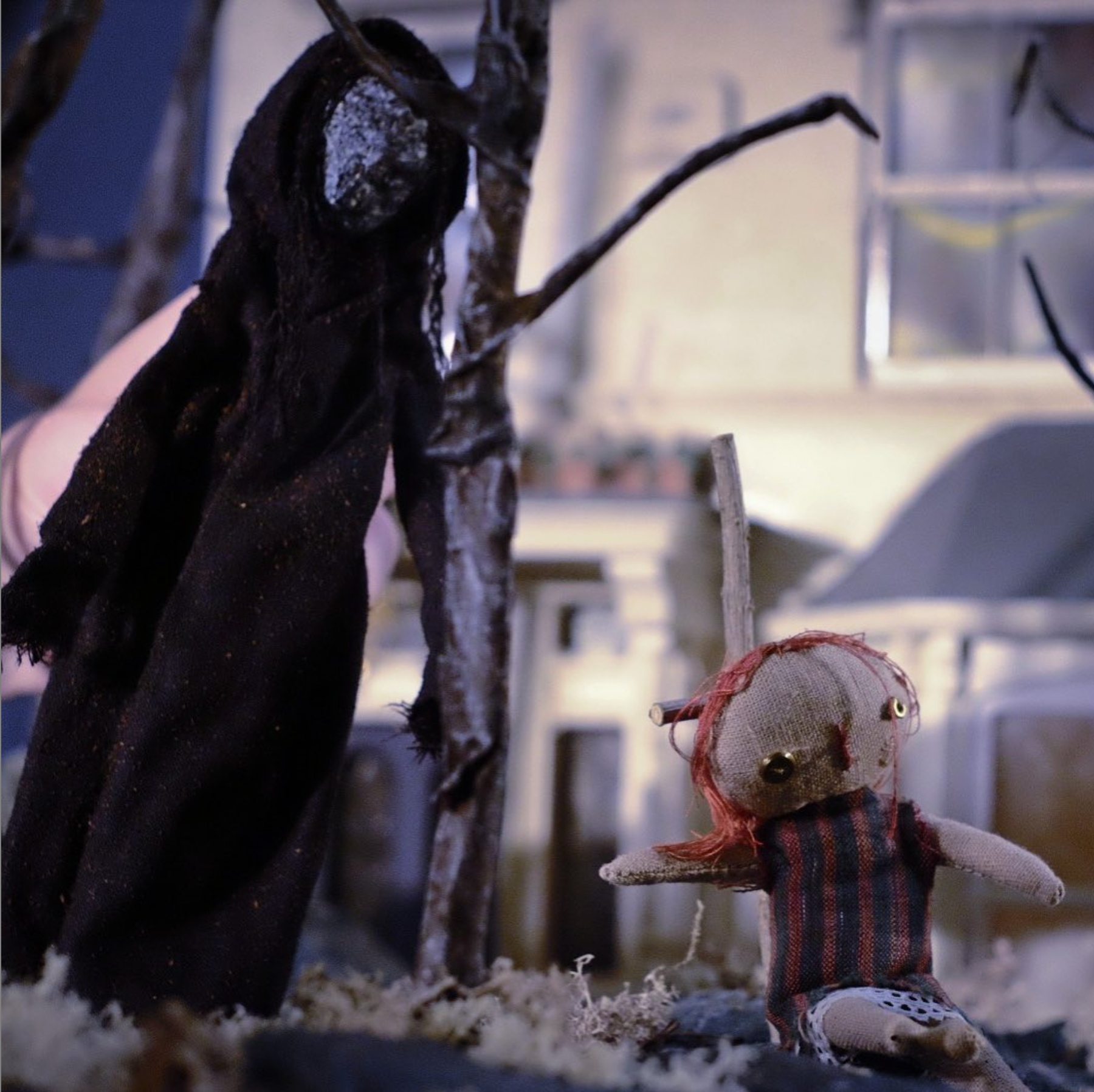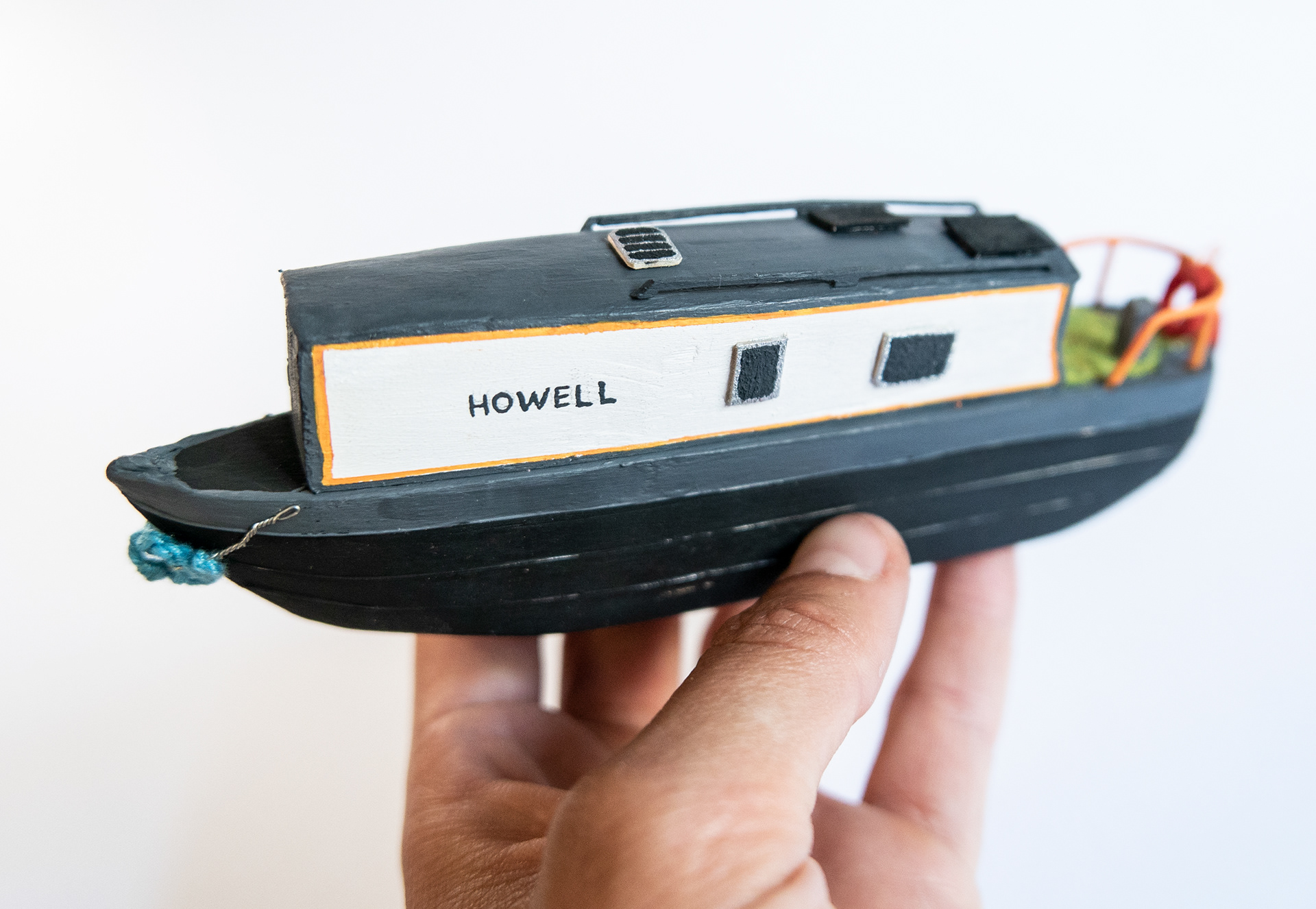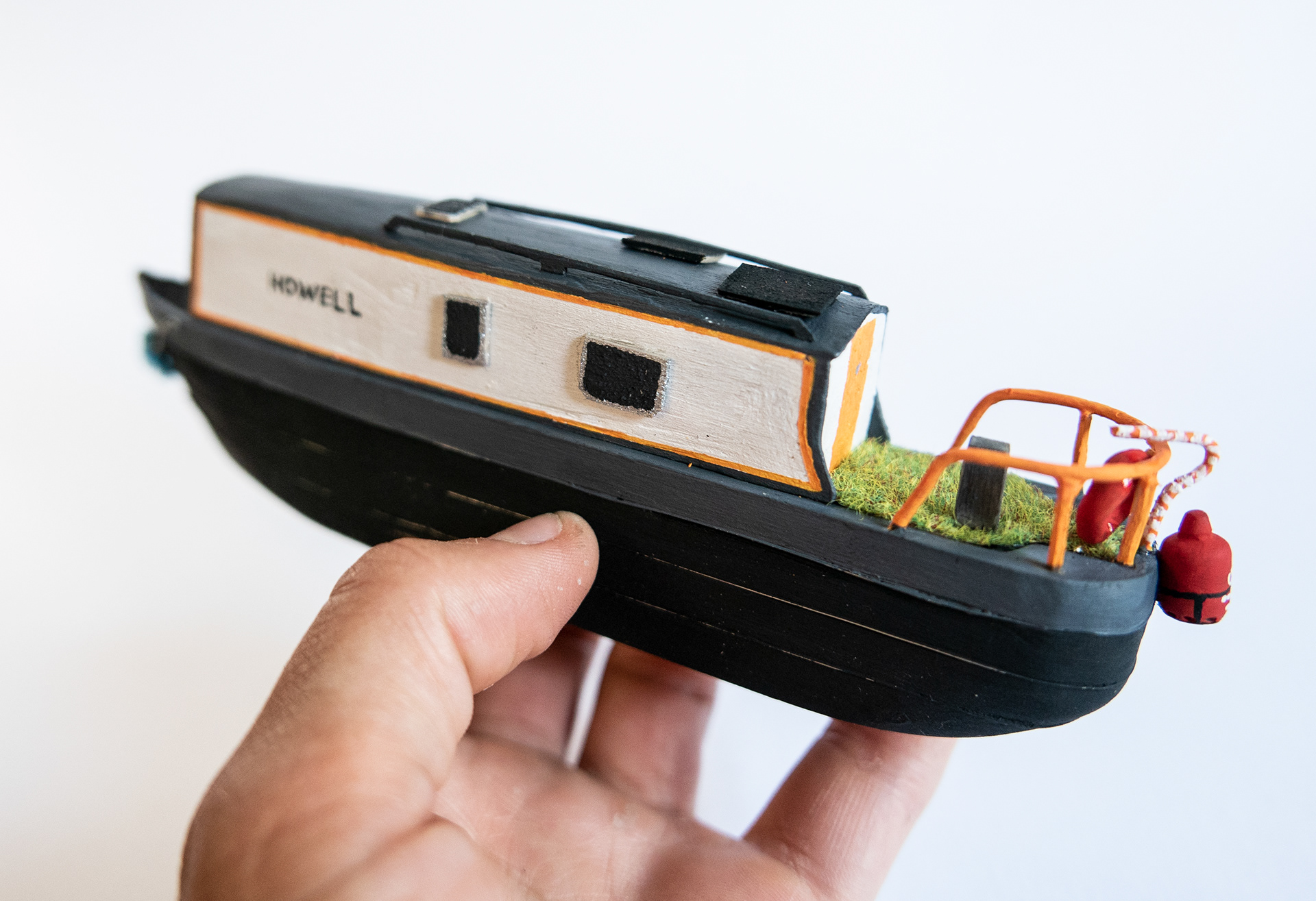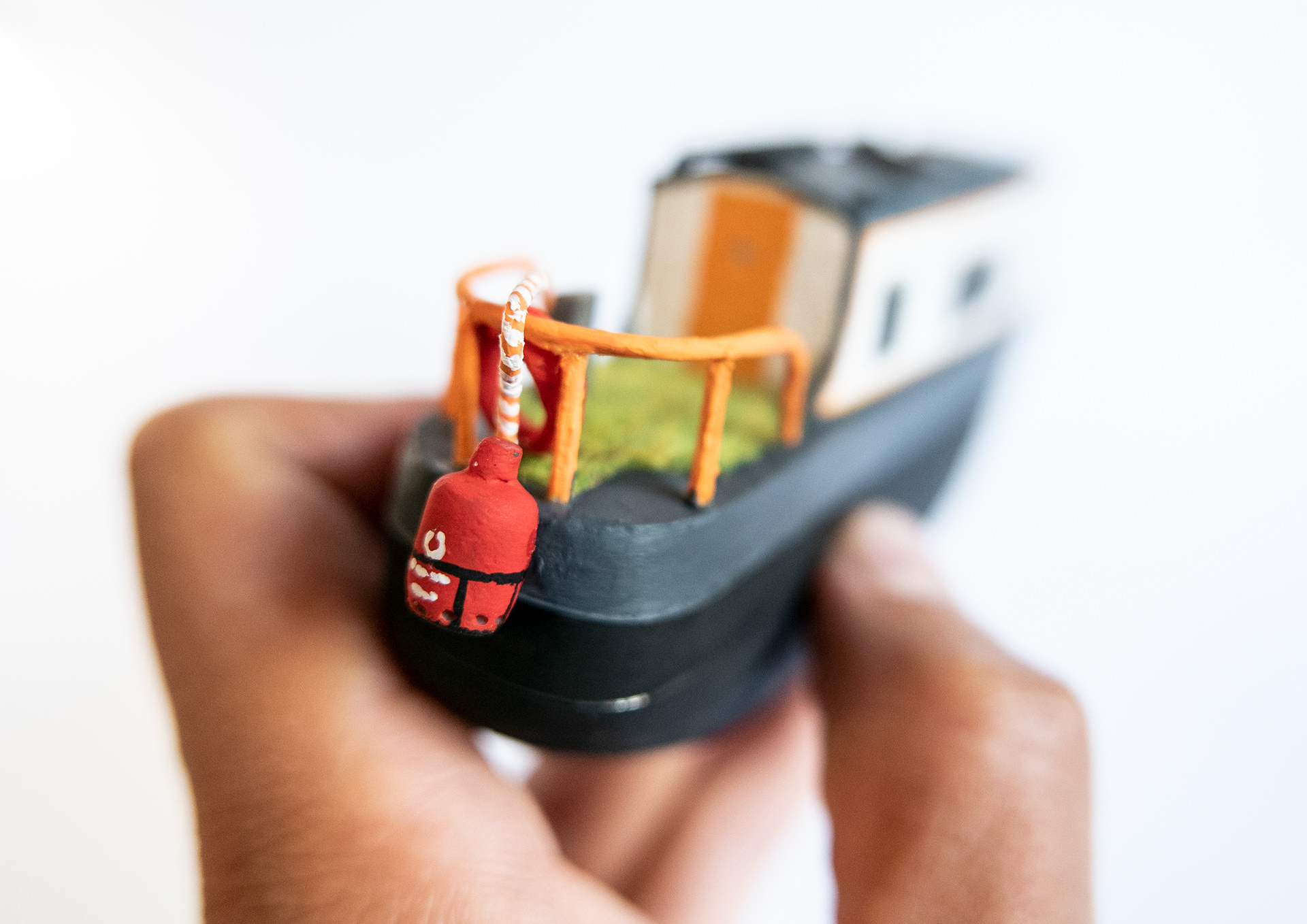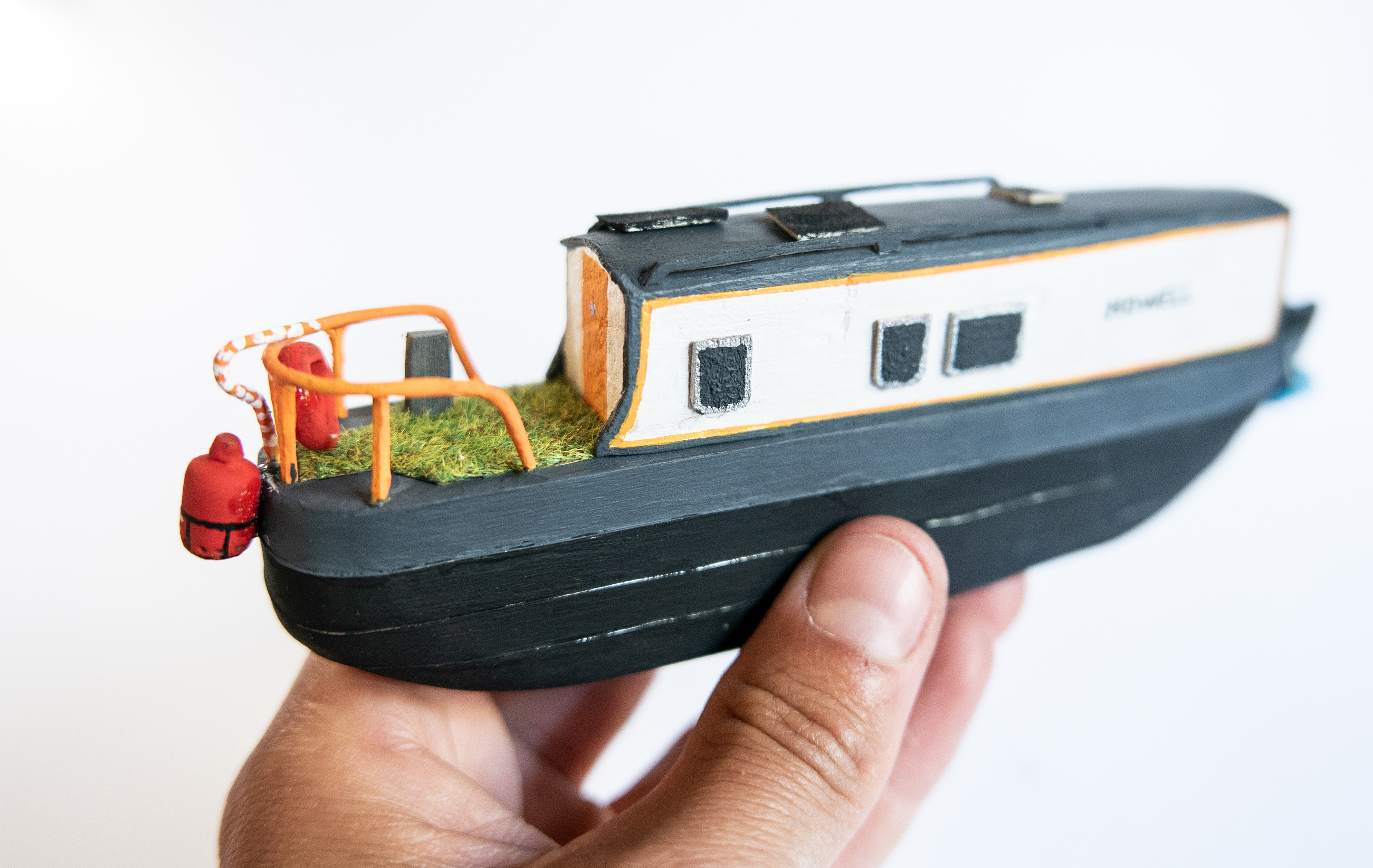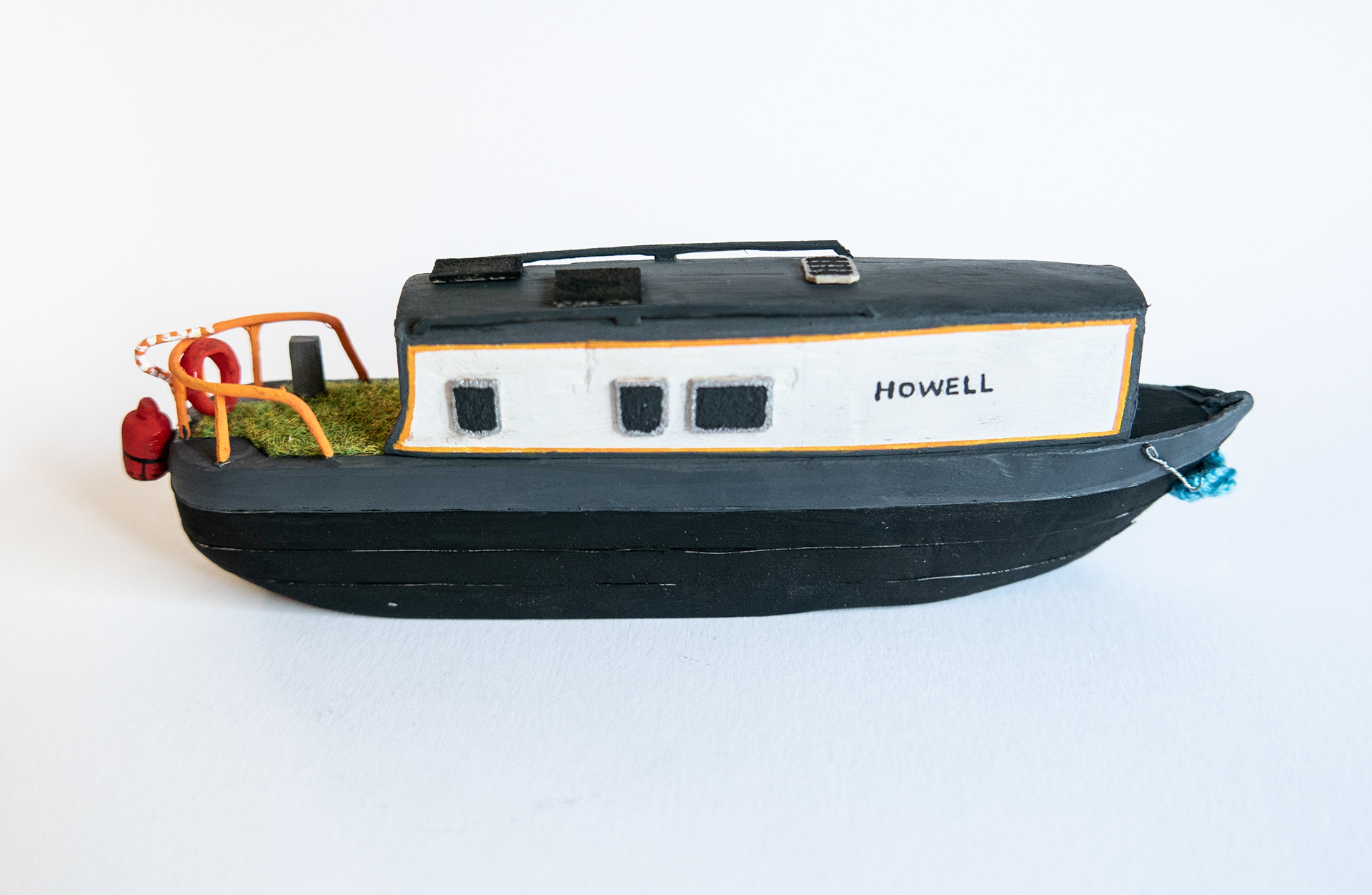 Model canal boats- wood/wire/sculpey.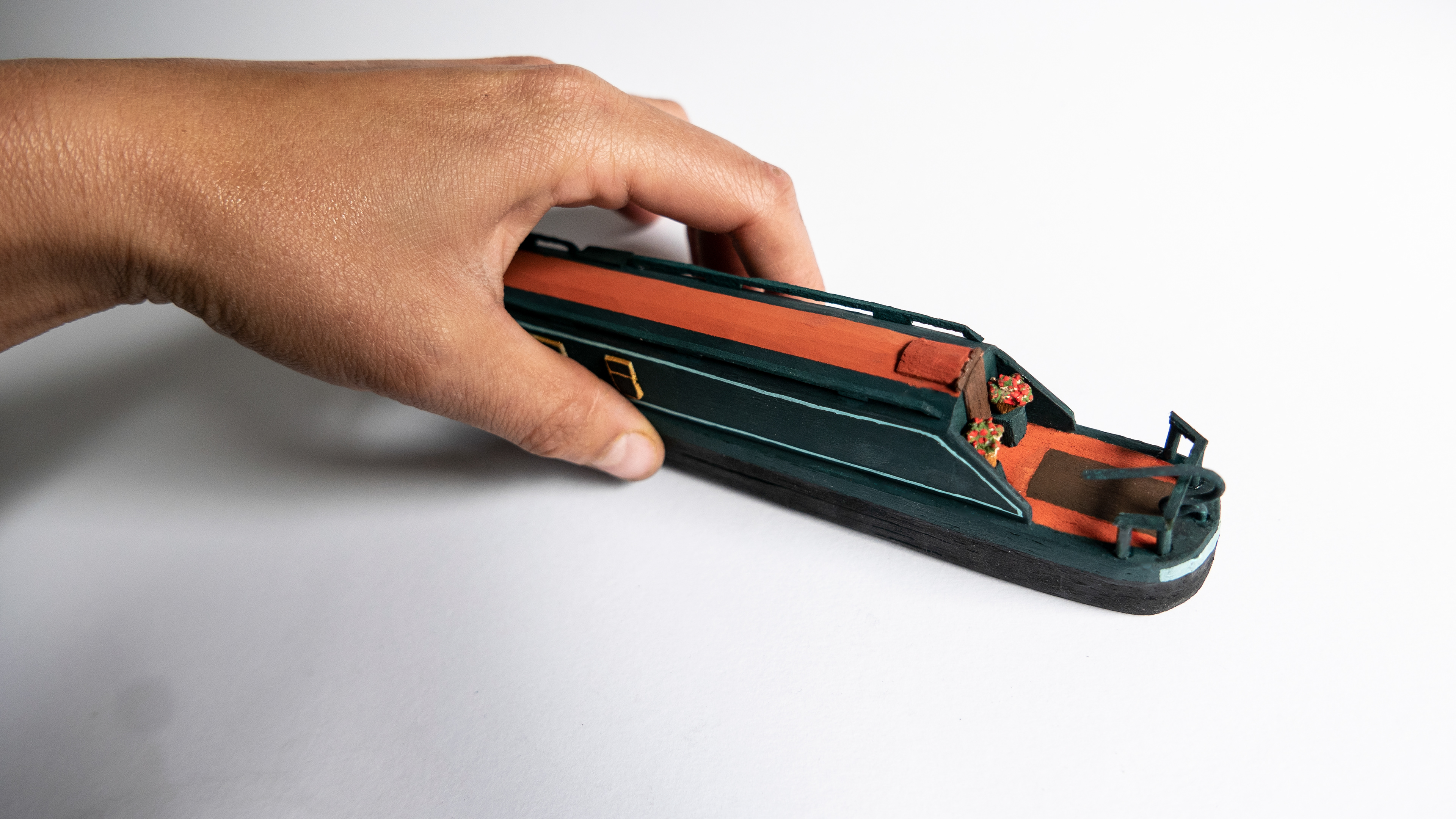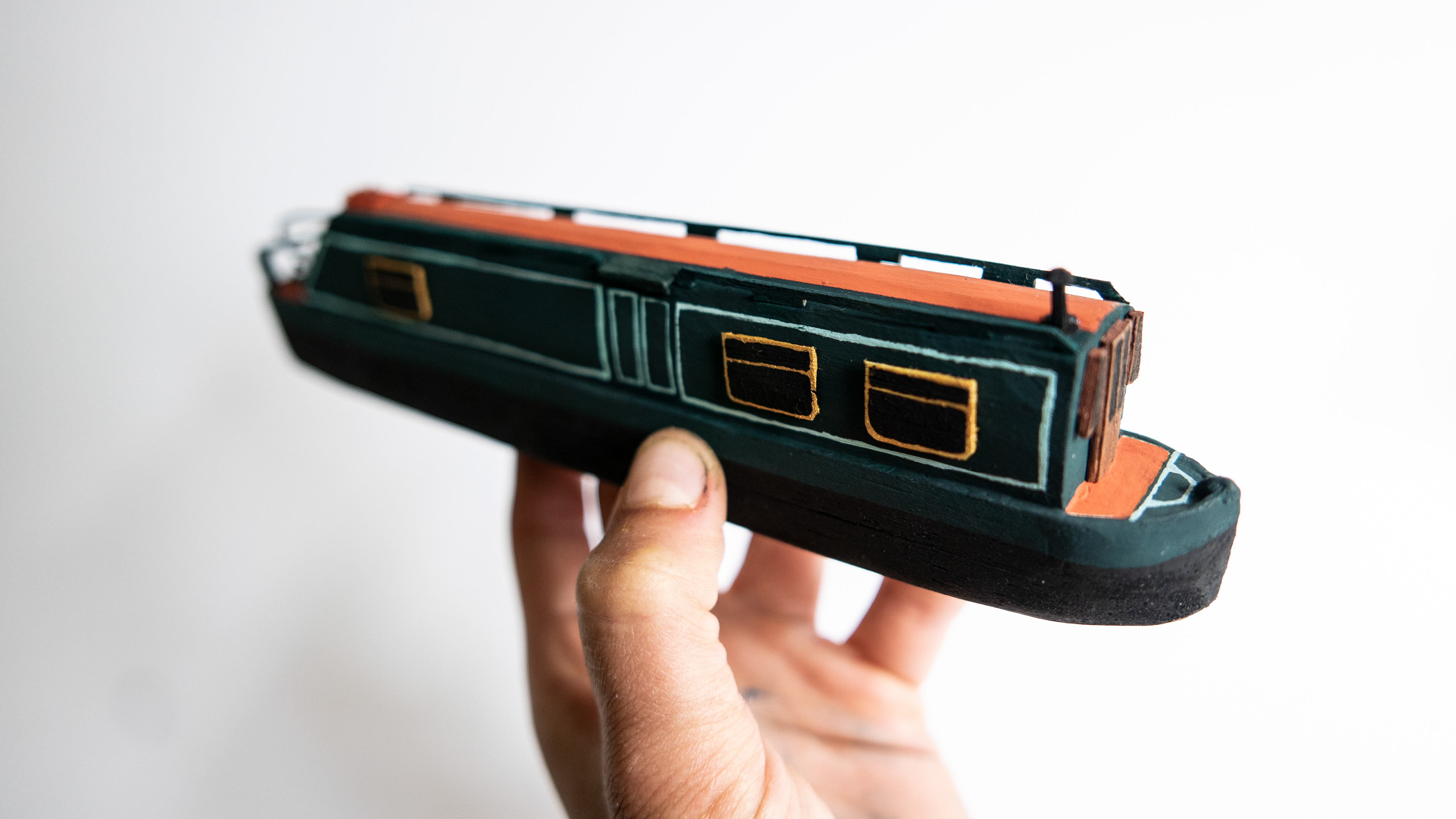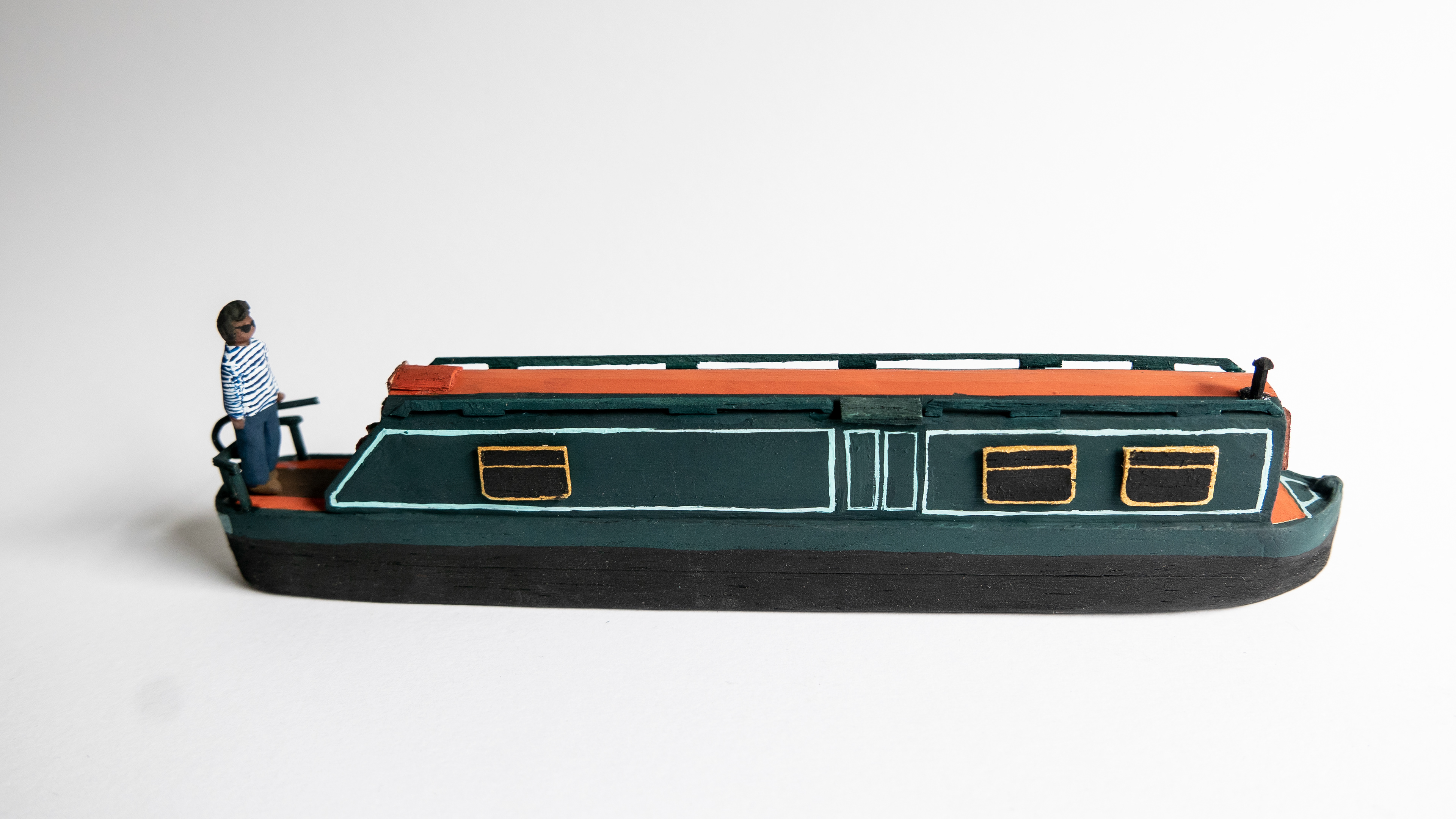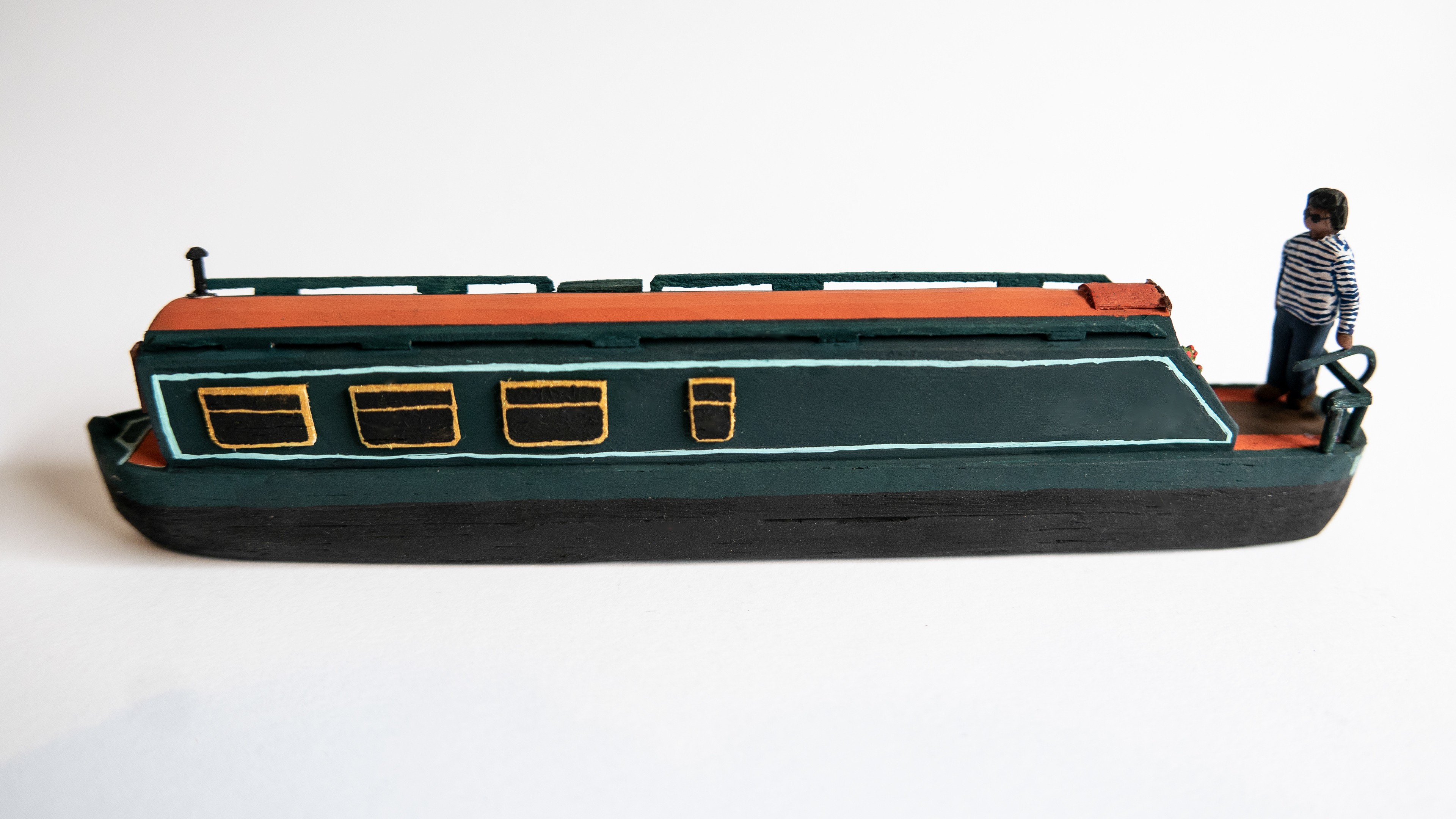 paper straws, plasticine, gloss= mini lilo
hair gel, spoon= dreamy pool
For SoClean USA
Photographer/sound- Georgie Lord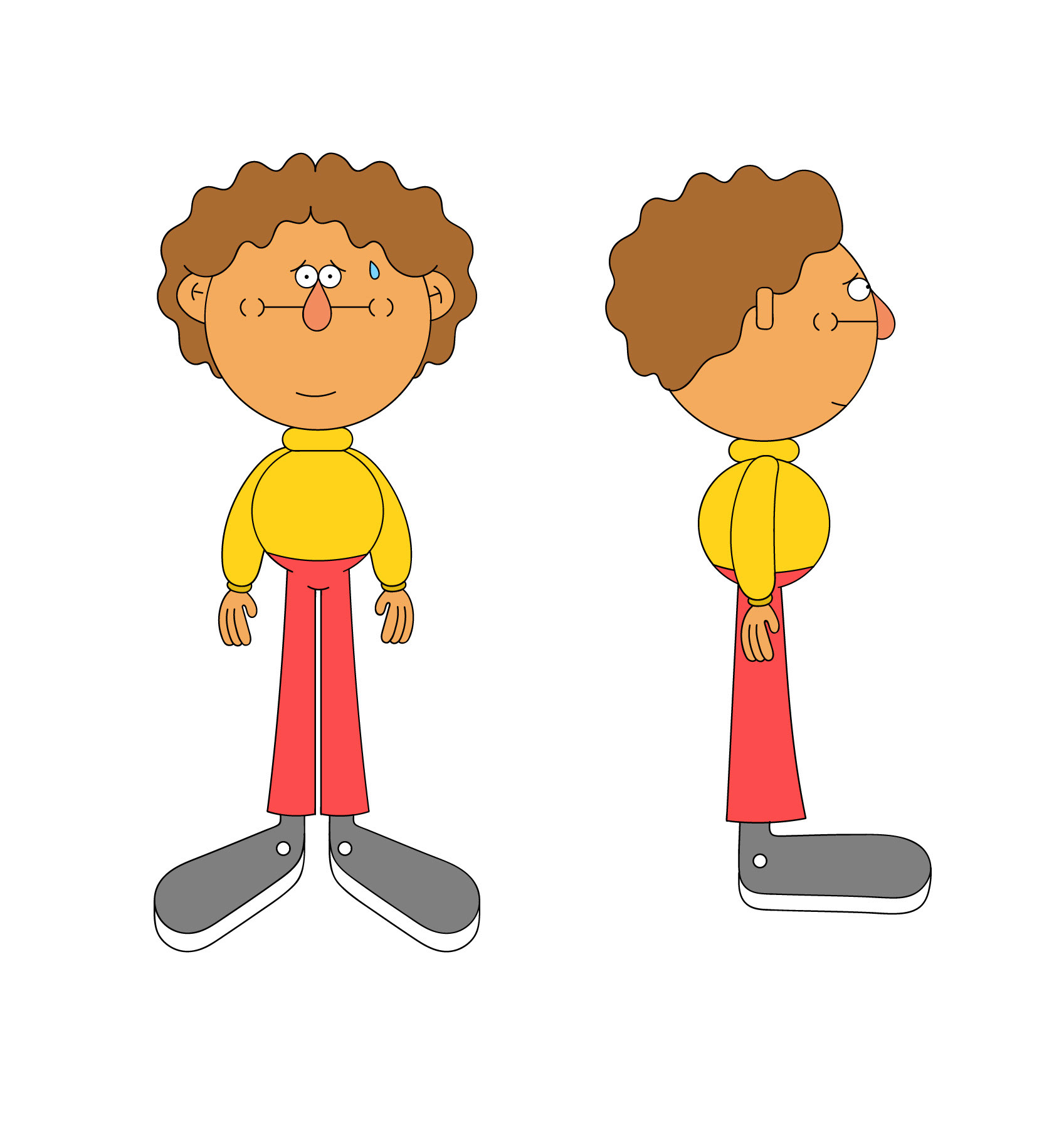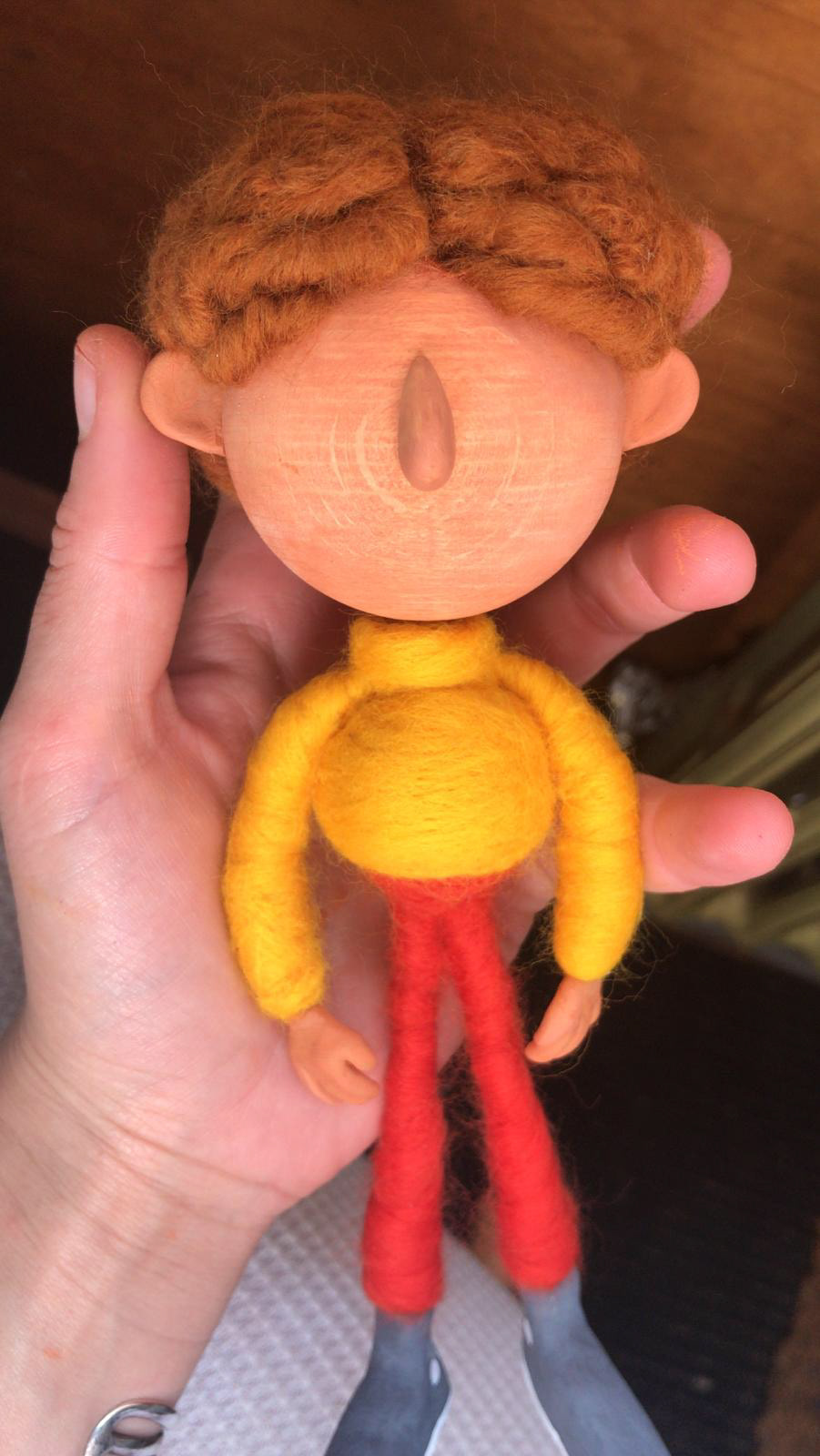 This character was designed and drawn by James Papper to be brought to life by me
 Animation test below by James Papper.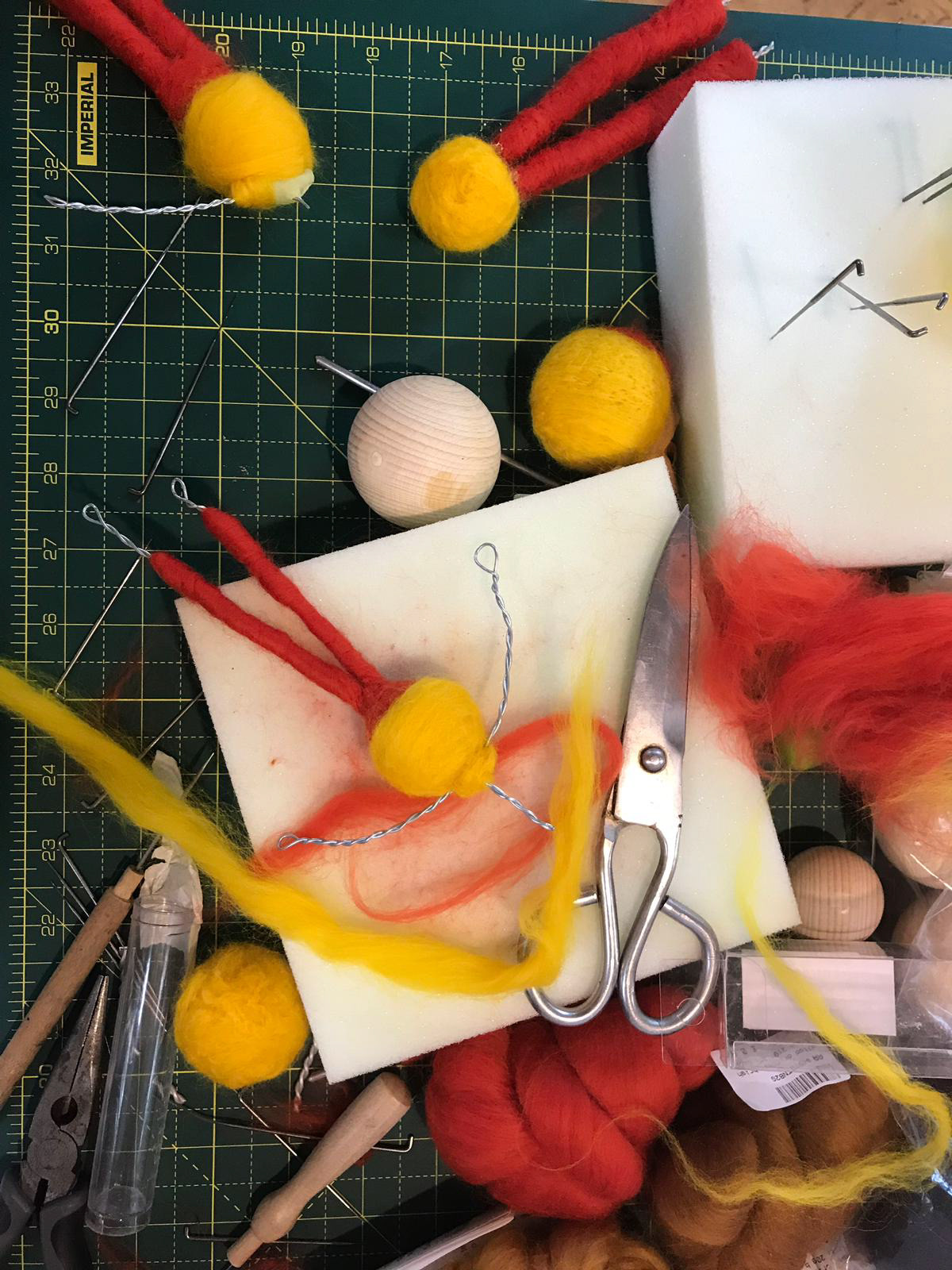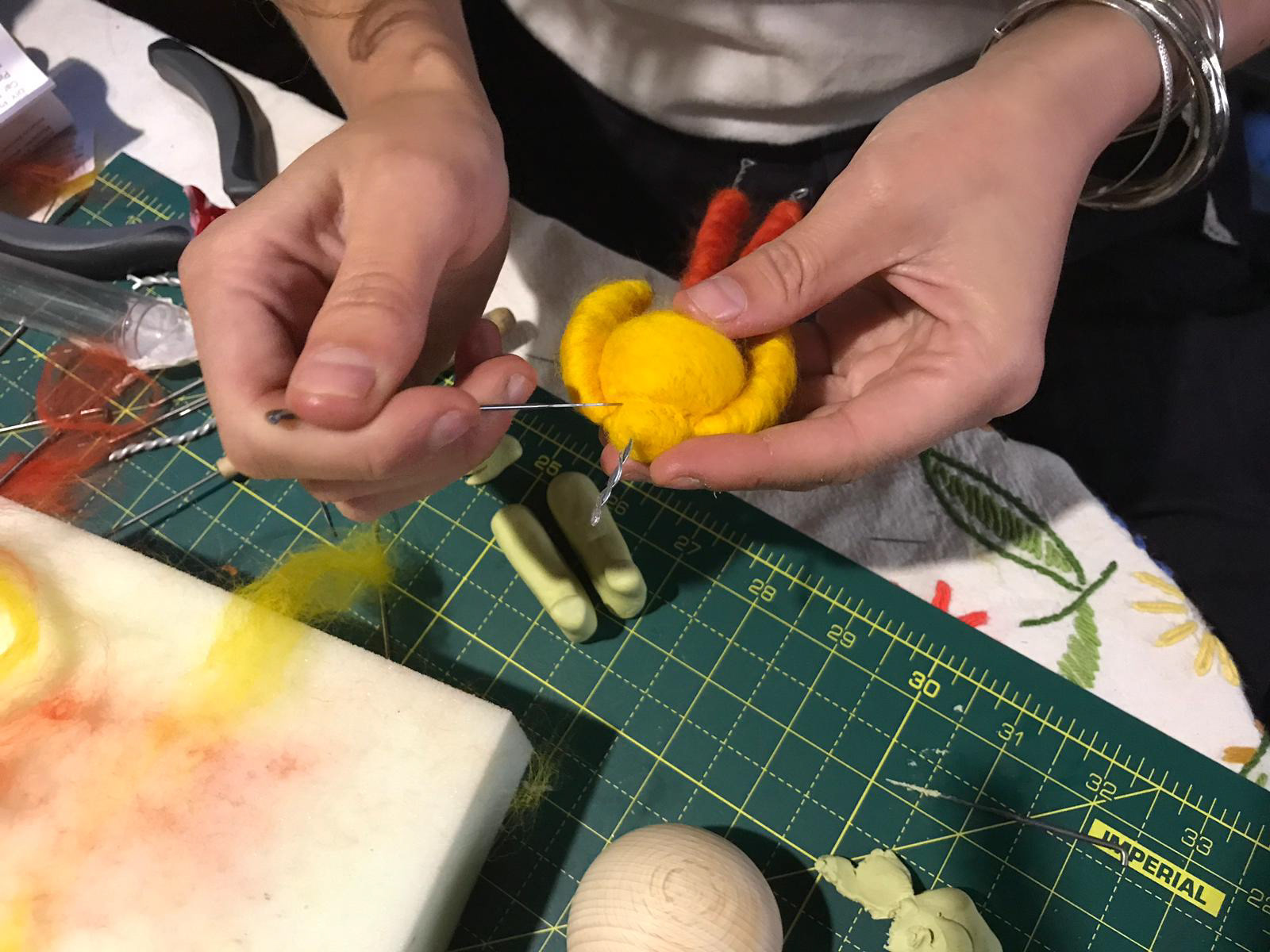 Below are the hands from the 'Lonely Loving' animation. Please see the separate page in the 'for others' section for the full character and animation.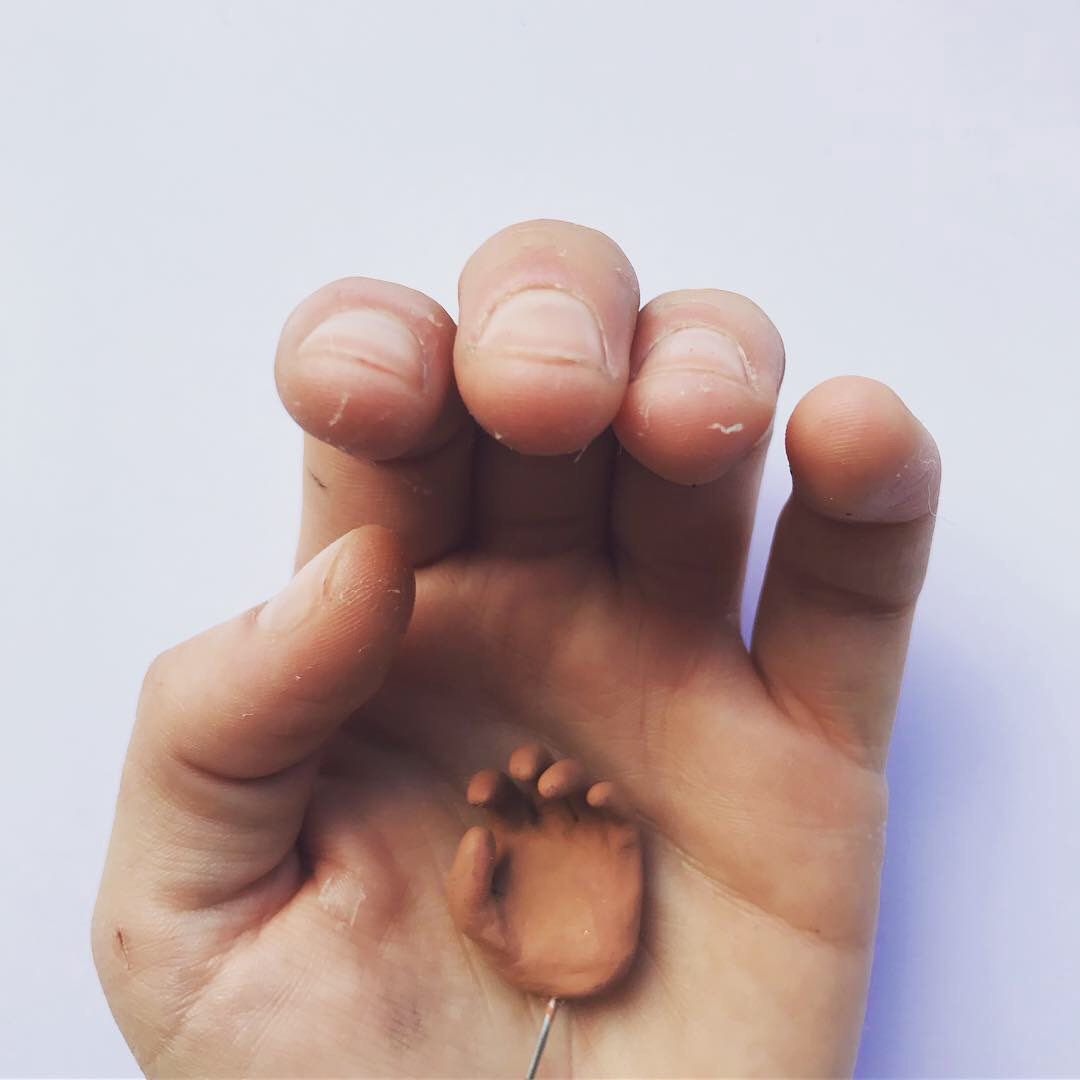 This character below was made for a UK mobile network for a piece of surreal digital content. 
The gif is an animation test from an earlier iteration of the character. Eyes and mouth animated by Luke Robson.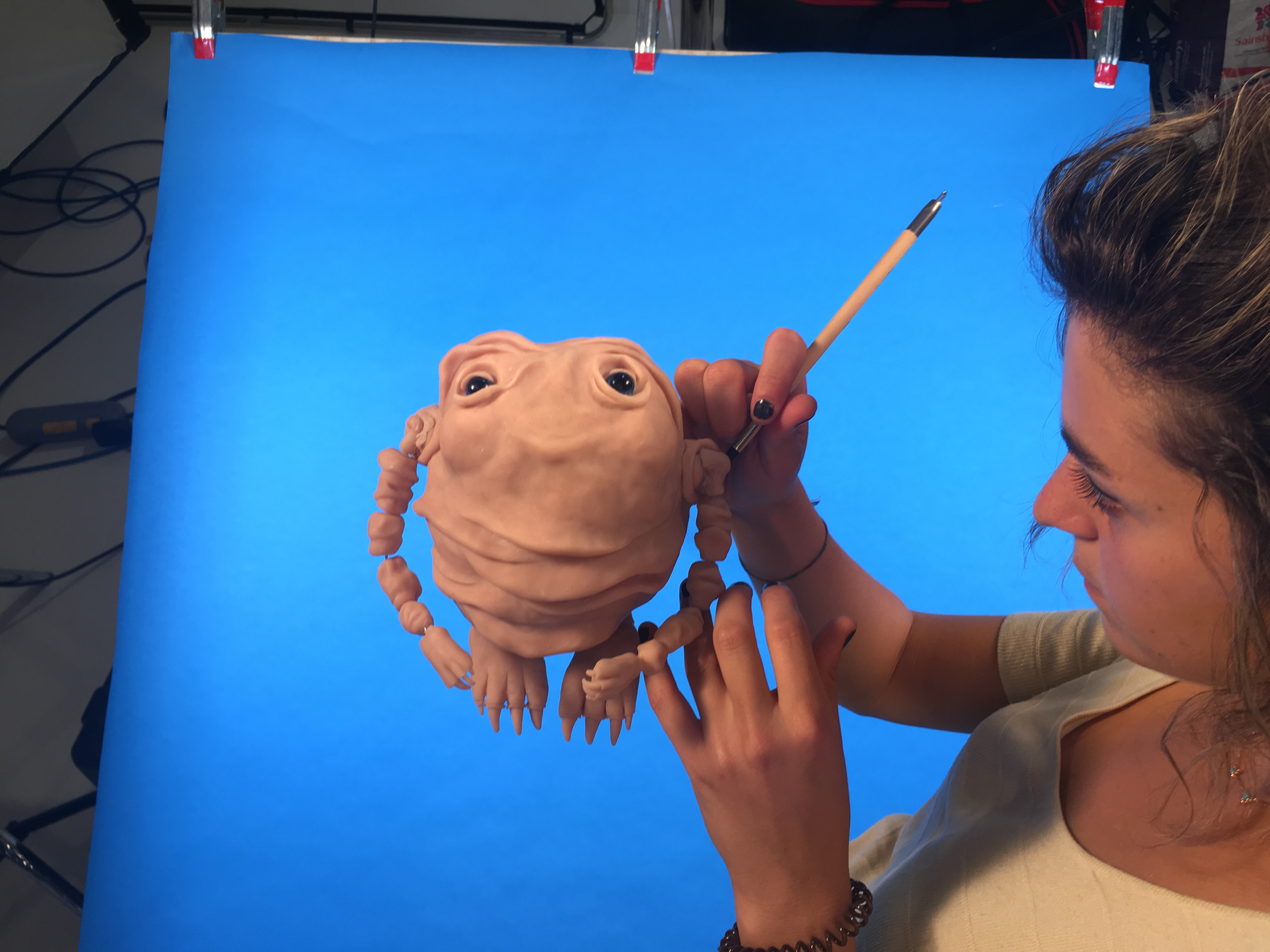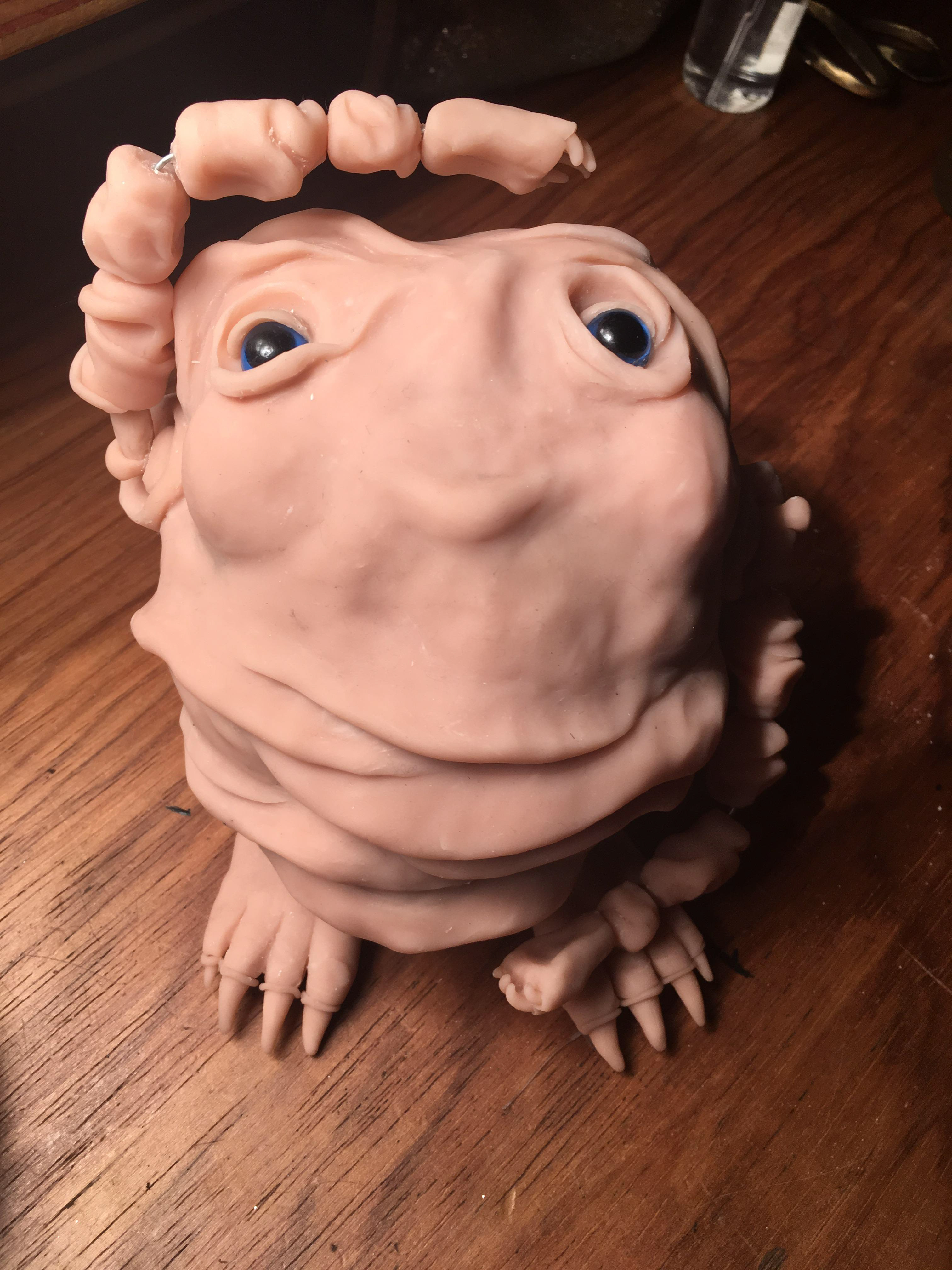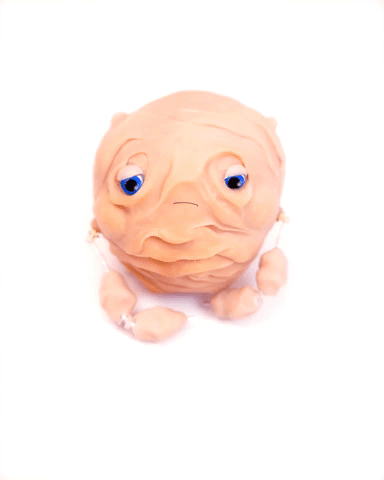 The below props were made for an animation in development with Parabella and Blink Industries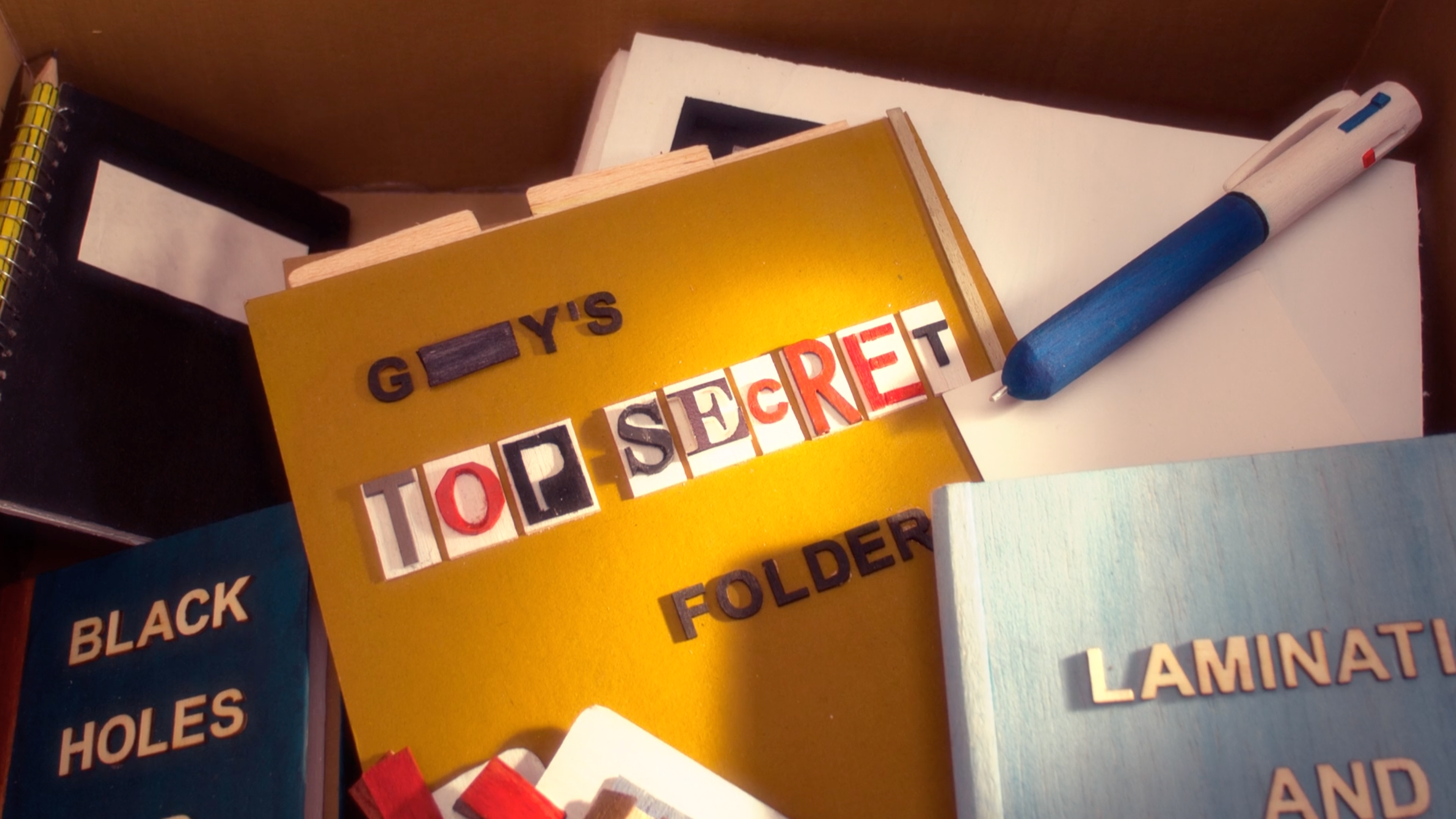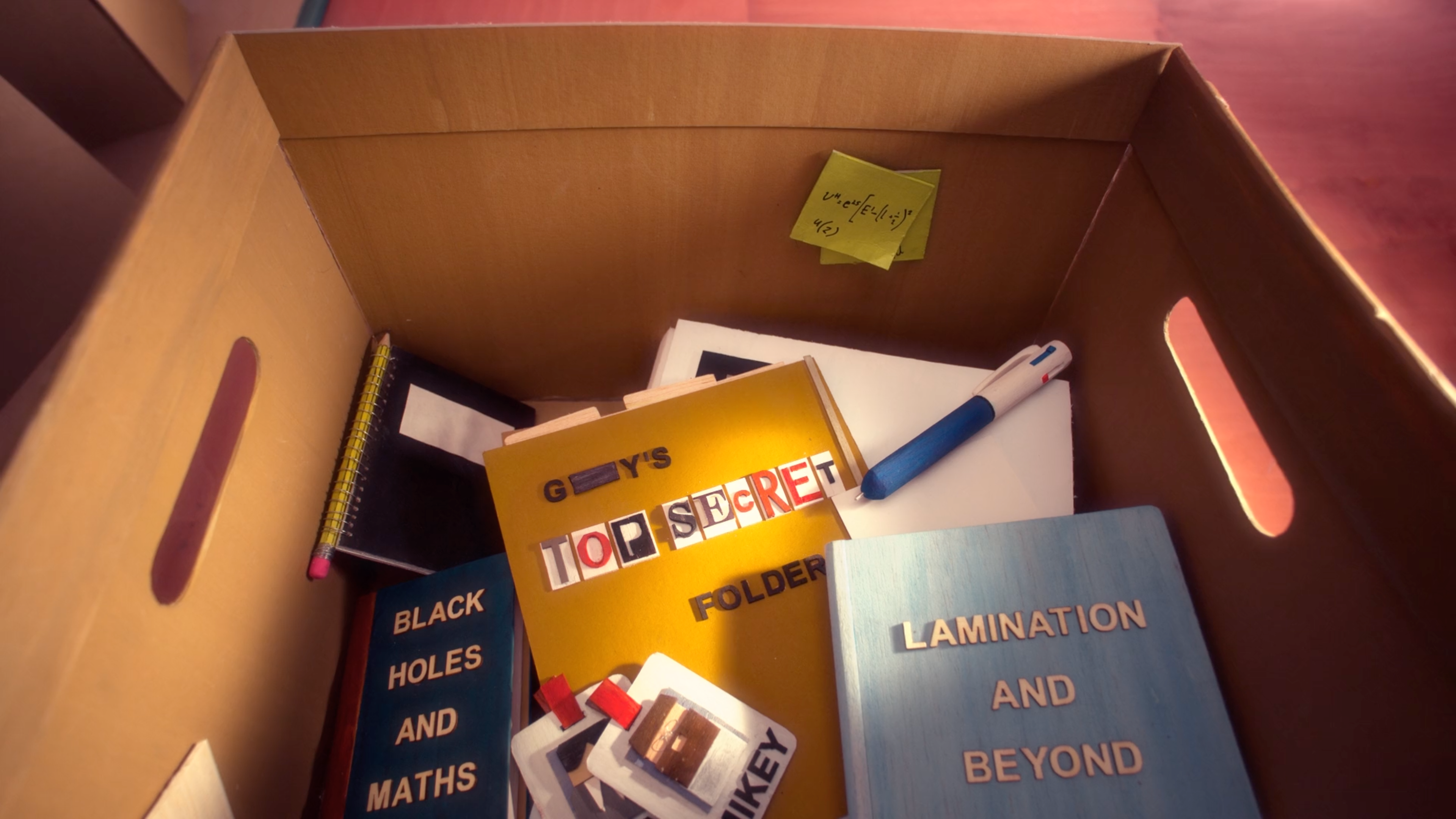 Below is a giant rock I carved from polystyrene using acetone, spray paint and wool to create texture.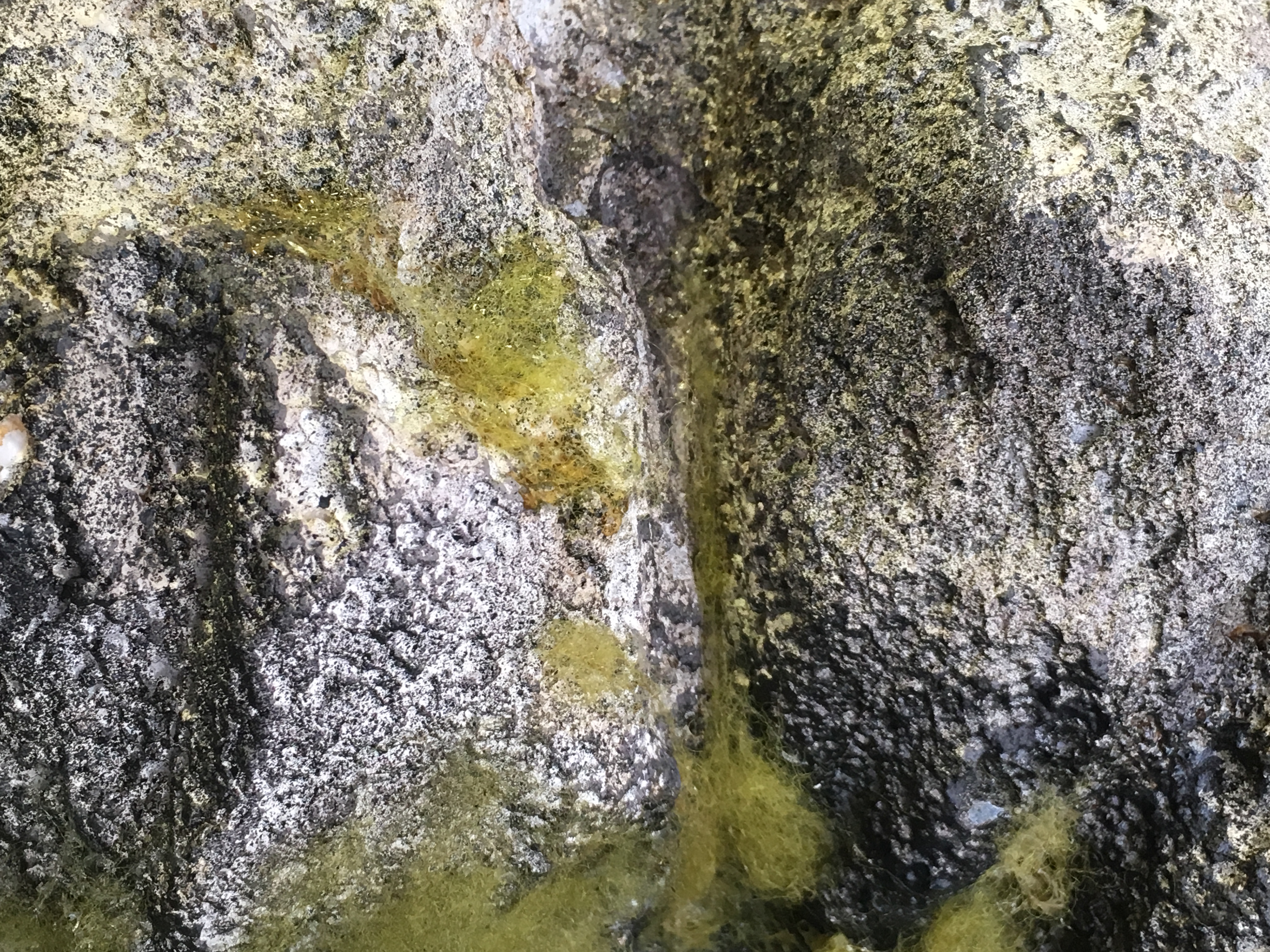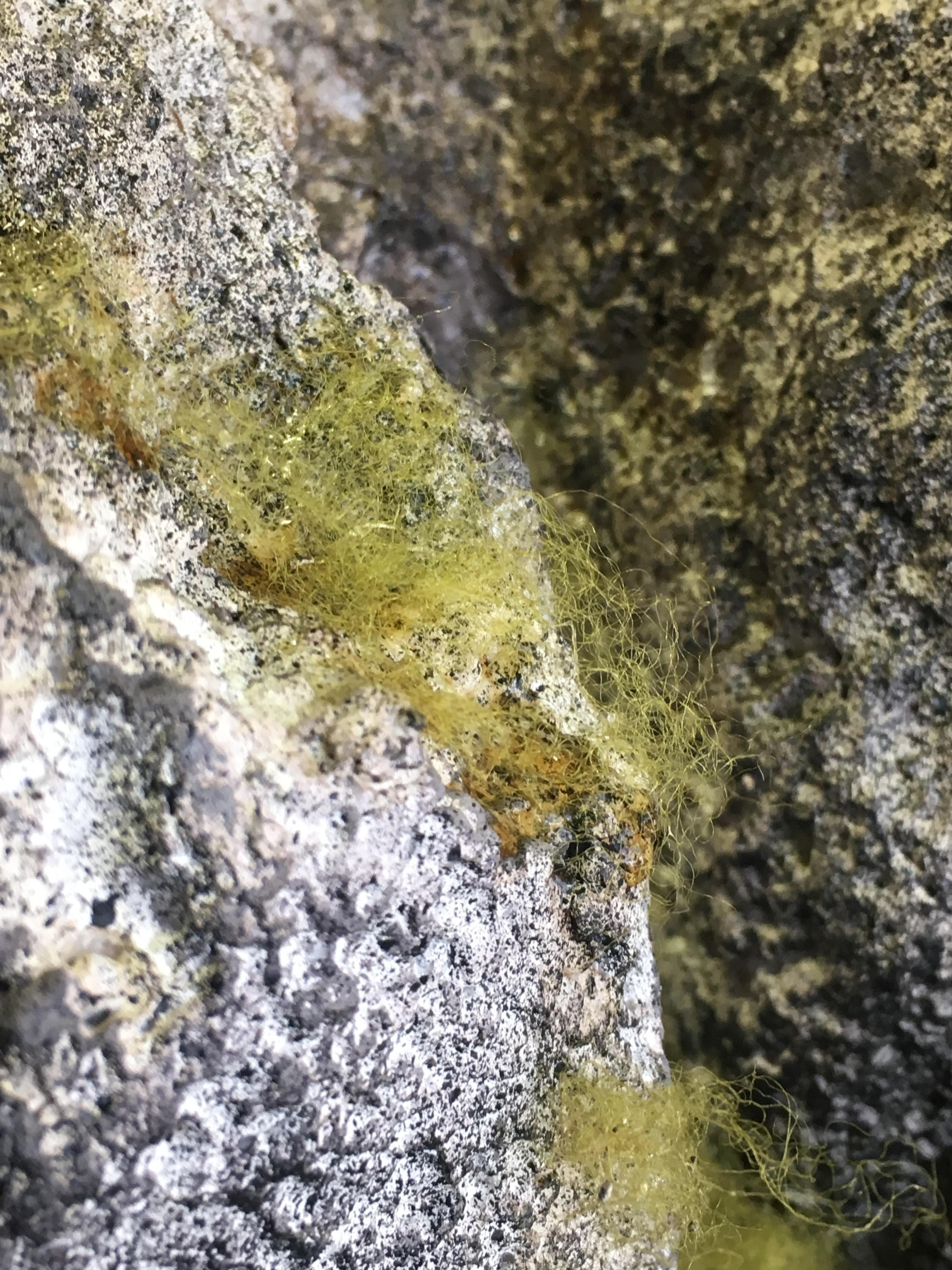 I made the violin below from Sculpey and thread, the guitar and harmonica are made by Peter Beatty.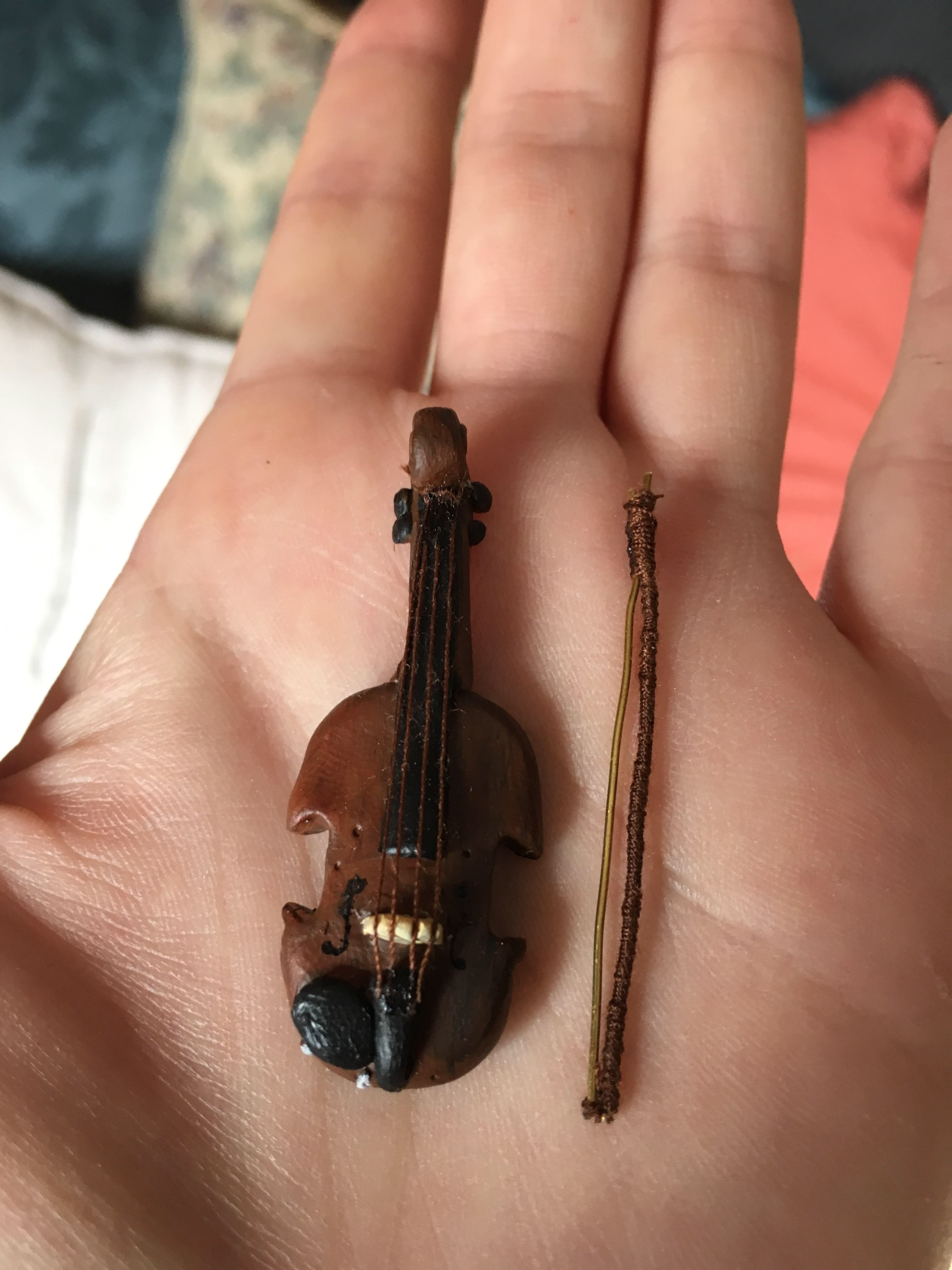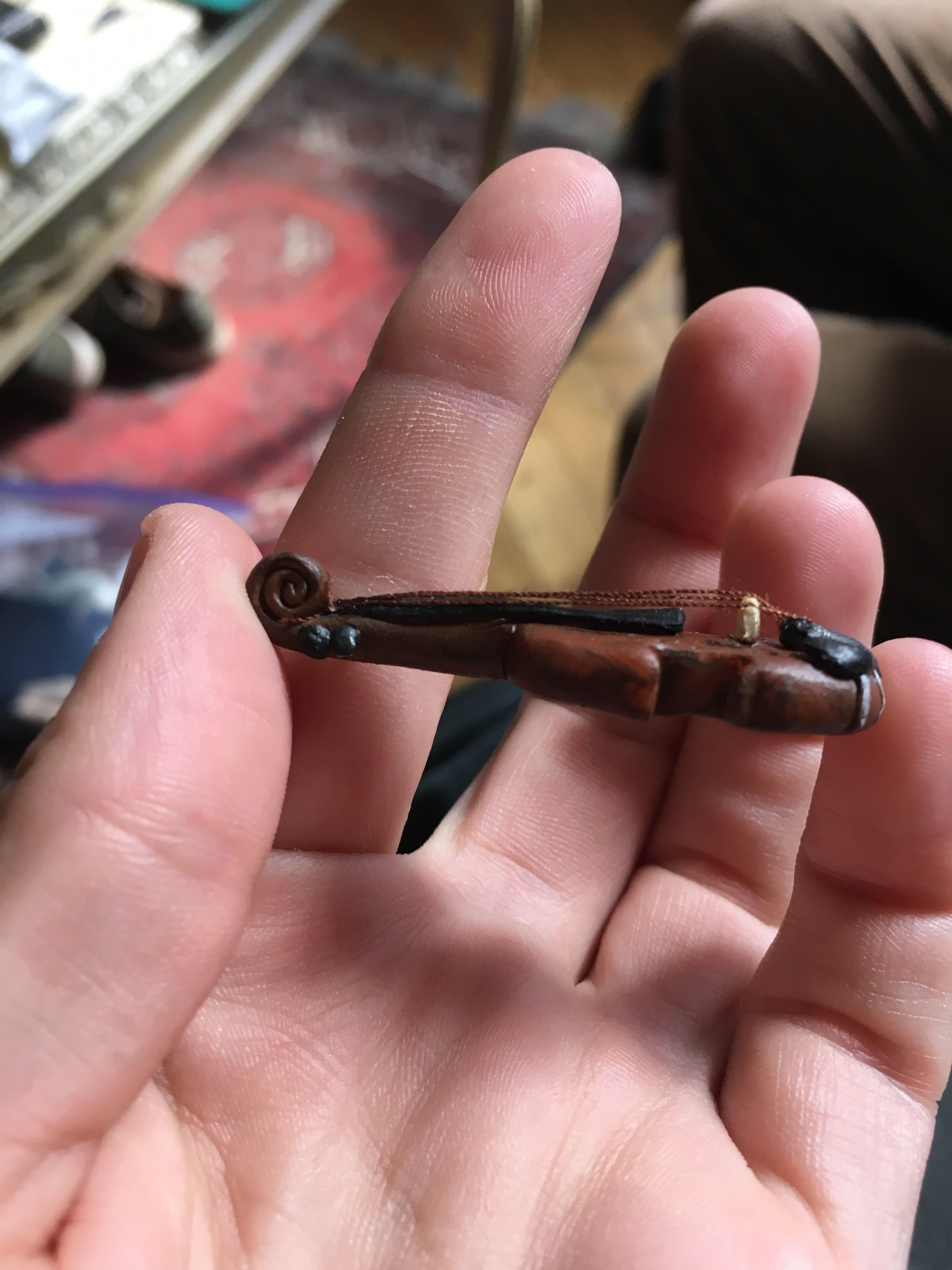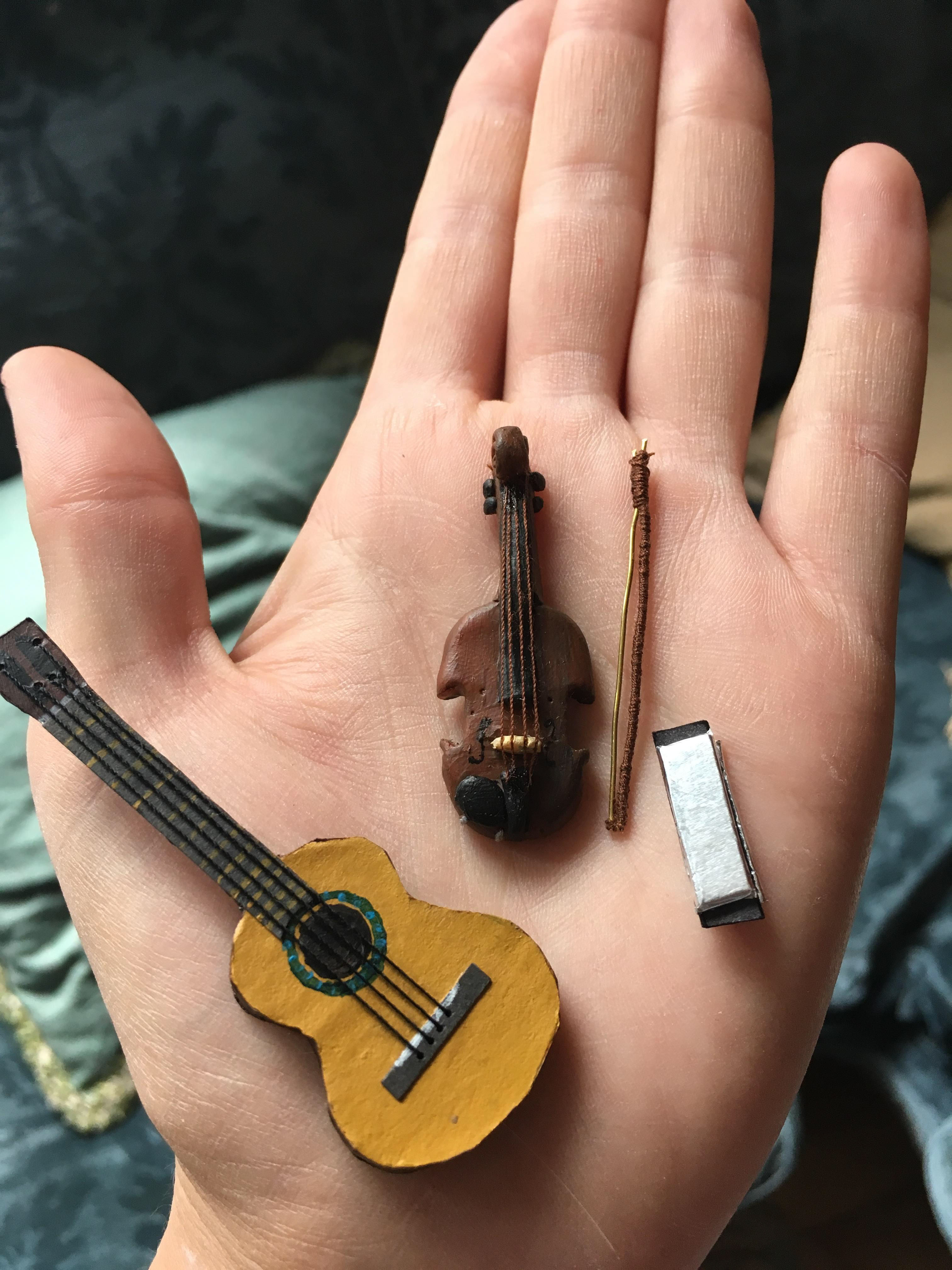 Below: I worked on prop making and set dressing for a music video directed by Nina Gantz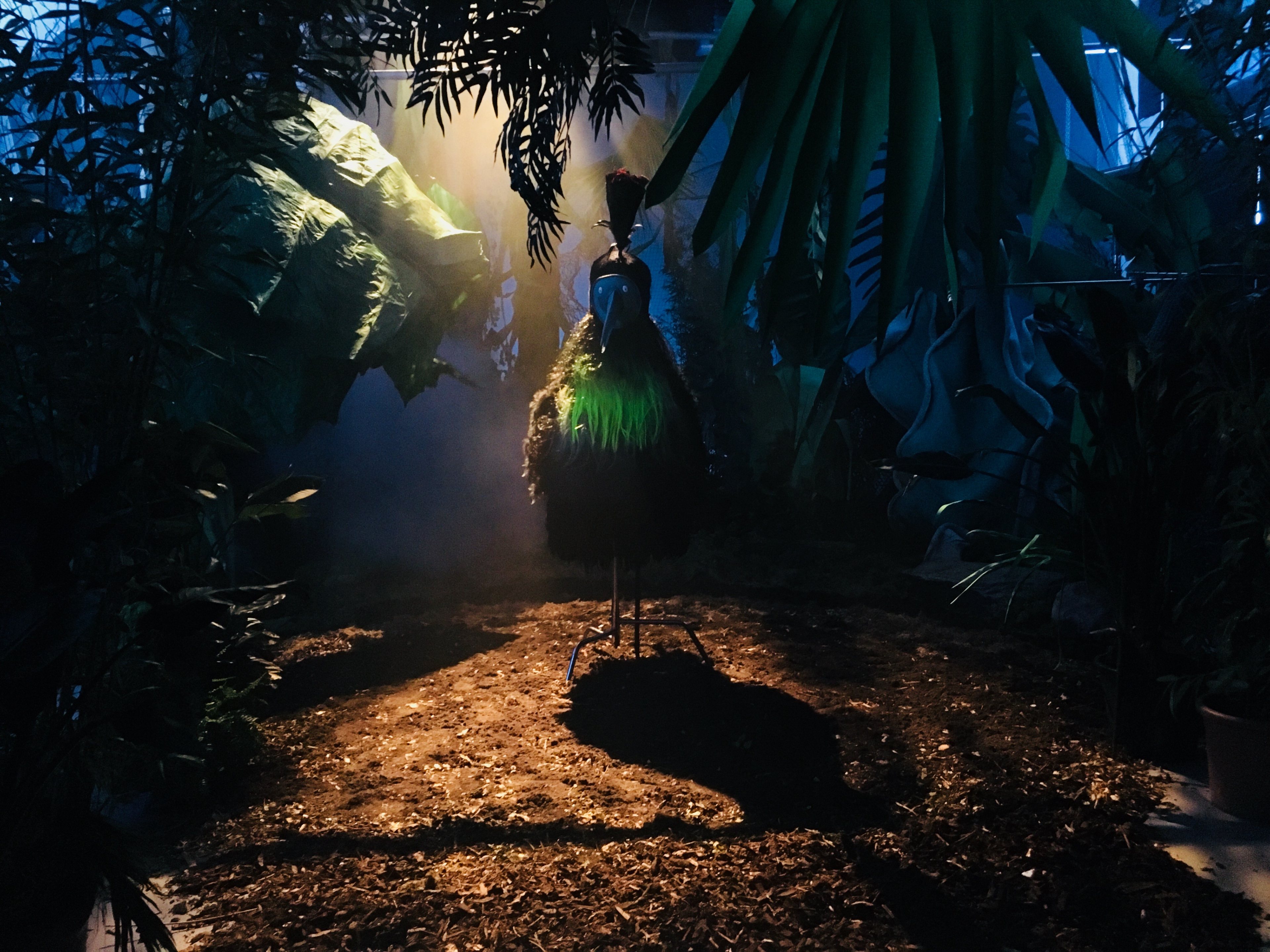 I worked with Seonaid Dick to make these lifesize props for a Kingston degree show.